Social Media
-Over the years our guides have been featured in various magazines, articles, films and edits……………… Have look below at some cool splitboarding.
TRANSWORLD SNOWBOARDING
https://snowboarding.transworld.net/features/split-standard-the-plight-of-amga-splitboard-guides/
As splitboarders earn their stripes in the world of professional guiding, a few pioneers are rewriting the ski-centric certification model of the American Mountain Guide Association.
BROOKS RANGE-AMGA "Surfing a Frozen Wave
SURFING THE FROZEN WAVE: The Life of Snowboard Guide Eric Layton
SPLITBOARD.COM Mar 2017
http://splitboard.com/poles-not-just-for-the-skintrack/
 

TRANSWORLD SNOWBOARDING Dec 2016
LEAVE NO TRACE ASIDE FROM TRACKS. Don't drop wrappers or piss in the skin track. Step a few feet away and go in a tree well or bury yellow snow with white so nobody else has to look at it. Eric Layton of Splitboard Guides International encourages backcountry users to utilize existing tracks. "This in return creates a beautiful trail through the landscape and keeps safety contained, as opposed to multiple tracks scattered throughout," Eric says. "If I put in hard work to get to a remote location and those pet peeves show up, stoke is lost!"
http://snowboarding.transworld.net/featuresobf/backcountry-etiquette-tips-from-the-pros/
BROOKS RANGE MOUNTAINEERING Nov 2016
https://brooksrange.wordpress.com/2016/11/29/heres-how-to-pack-for-backcountry-travel/
PRO TIPS: SGI Lead Guide and Owner Eric Layton shares his personal tips for packing like a professional!
It's ski season, and that means it time to dust off and dial in our backpacks for the backcountry! Make sure you're prepared for winter ski and splitboard trips with this comprehensive gear guide on how to properly pack for your next tour.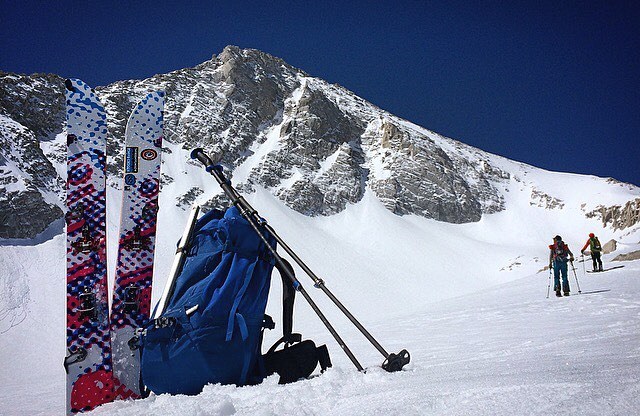 BROOKS RANGE MOUNTAINEERING Aug 2016
https://brooksrange.wordpress.com/2016/08/09/what-its-like-to-be-a-heli-ski-guide-in-the-summer/
It was so good to be back in the Sierra with a clean and new outlook on the Spring. Splitboarding was once again here and in my favorite range of all! It was time to start the the spring tours. This season, it was time to put in a variation of the famous Rock Creek to Mammoth ski tour. Our objectives on this tour were to turn some of the high North facing couloirs, some of the real classic Sierra descents. With a great team of splitboarders for the journey, each bringing their own style and experience to the trip, we started in the Eastern Sierras at Pine Creek Trailhead. We hit Feather Peak Couloir to start off the trip. We camped high in the Granite Park Basin with amazing views of endless opportunities. Then we headed North up and over Italy Pass to the beautiful Lake Italy. We turned the North facing couloir of Mt. Gabb a trip highlight with some pretty good off kilter double fall line exposure. The kind of line that keeps you gripped until getting spit out to the apron below only to let out a bellowing laugh of pure relief.
BACKCOUNTRY MAGAZINE  April 2016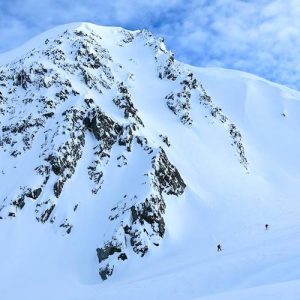 BOARDROOM: FOUR TECHNIQUES TO IMPROVE YOUR SPLITBOARD ASCENTS
Learning how to ascend properly and efficiently can be daunting for splitboarders. With two planks that feel better as one, the uphill struggle can sometimes be reminiscent of a drunk giraffe.
To help with this challenge, athlete and contributor MacKenzie Ryan lays out four tips to help splitboarders improve their uphill technique. Read her article here: http://bit.ly/1SbFz0V
[Photo] Mary Gootjes. Very excited for my first collaboration with @backcountrymag #splitboarding‬ @rossignol @zealoptics @koraoutdoor @honeystinger Note: Special thanks to Eric Layton whose splitboarding guide guru knowledge surpasses all.
SPLITBOARD.COM March 2016
http://splitboard.com/getting-to-know-amga-guide-eric-layton/
BROOKS RANGE MOUNTAINEERING Feb 2016
https://brooksrange.wordpress.com/2016/02/17/breaking-trail-in-the-backcountry-a-qa-with-splitboard-guide-eric-layton/
If you were a hardcore snowboarder in the 90s it's likely you were charging the park and pipe with distant dreams of taking your passion to the X Games. If you were Eric Layton in the 90s, you would split your own board, head to the backcountry and never look back. It's no surprise that Eric's jump-start on splitboarding has lead him to become one of the first American Mountain Guide Association Certified Ski Guides on a splitboard, and a pioneer in the growing splitboard guiding industry. As an ambassador for Brooks-Range, Eric has been tasked with pushing our mountaineering equipment to its limits, deep in the backcountry of British Columbia, ascending Mt. Shasta, Heli Skiing in Alaska, and splitboarding in the far reaches of South America.

 

BACKCOUNTRY MAGAZINE Jan 2016
This month's issue of Backcountry Magazine January 2016, feauturing Heli Assisted Splitboard Touring at Kingfisher Heliskiing. Over the past few years we have had a chance to sample some of the amazing terrain they have to offer and we agree its top notch! If you like blower snow, first descents and big couloirs then look no further then Kingfishers touring programs. Seriously, amazing ski lines to be had surrounded by incredible views of the Pinnacles.
BACKCOUNTRY MAGAZINE Dec 2015
http://backcountrymagazine.com/gear/hard-versus-so-right-for-you/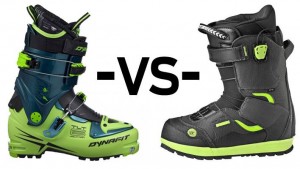 TRANSWORLD SNOWBOARDING Oct 2015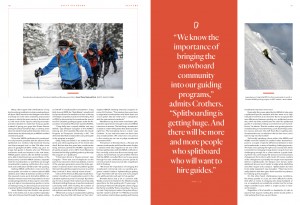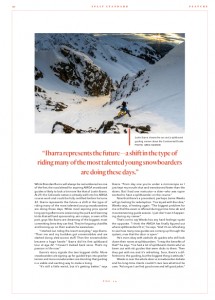 http://www.splitboardmag.com/article/how-to-become-a-mountain-guide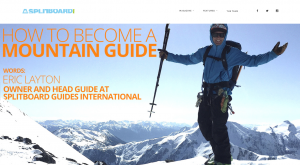 http://backcountrymagazine.com/stories/catching-up-with-amga-certified-splitboard-guide-eric-layton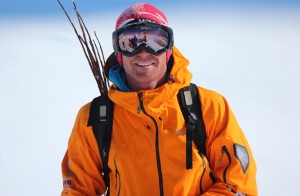 2015 AMGA FORGE SPLITBOARD EXAM VIDEO
BACKCOUNTRY MAGAZINE NOV 2014