Sawtooth rIDGE ski TRAVERSE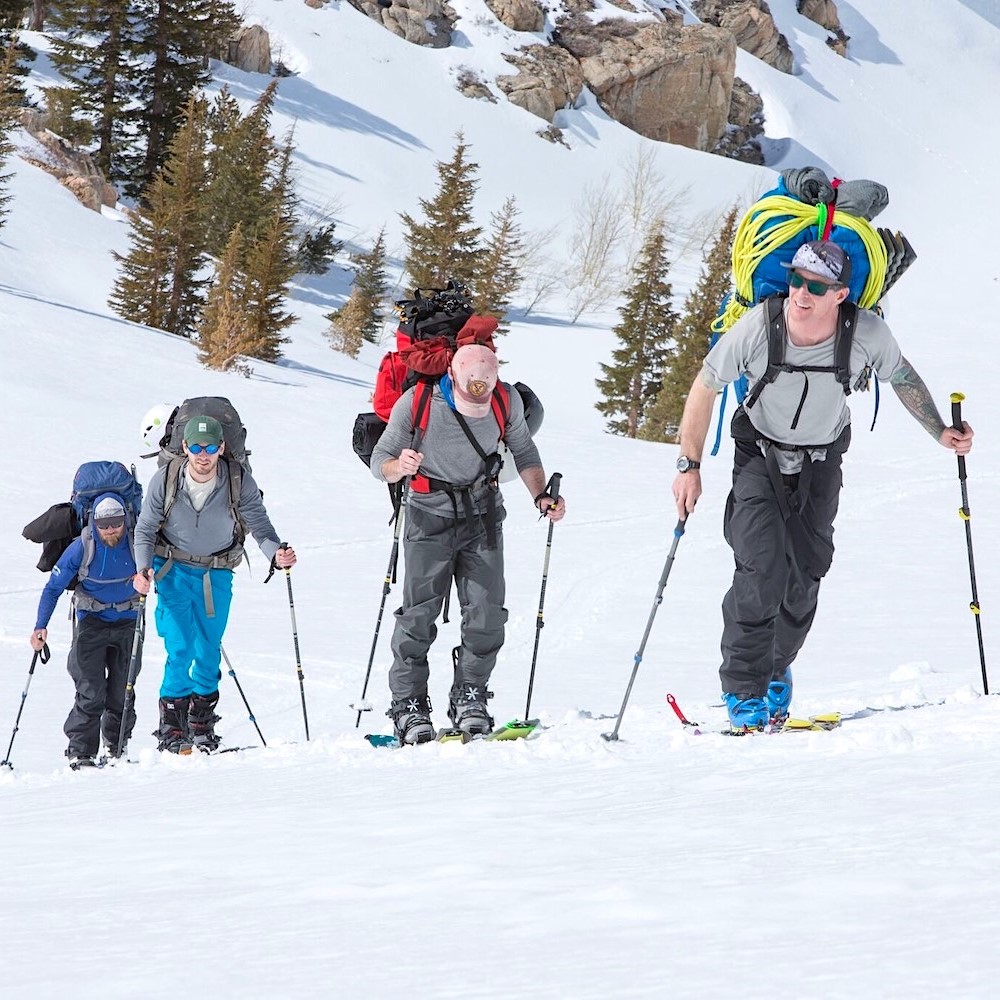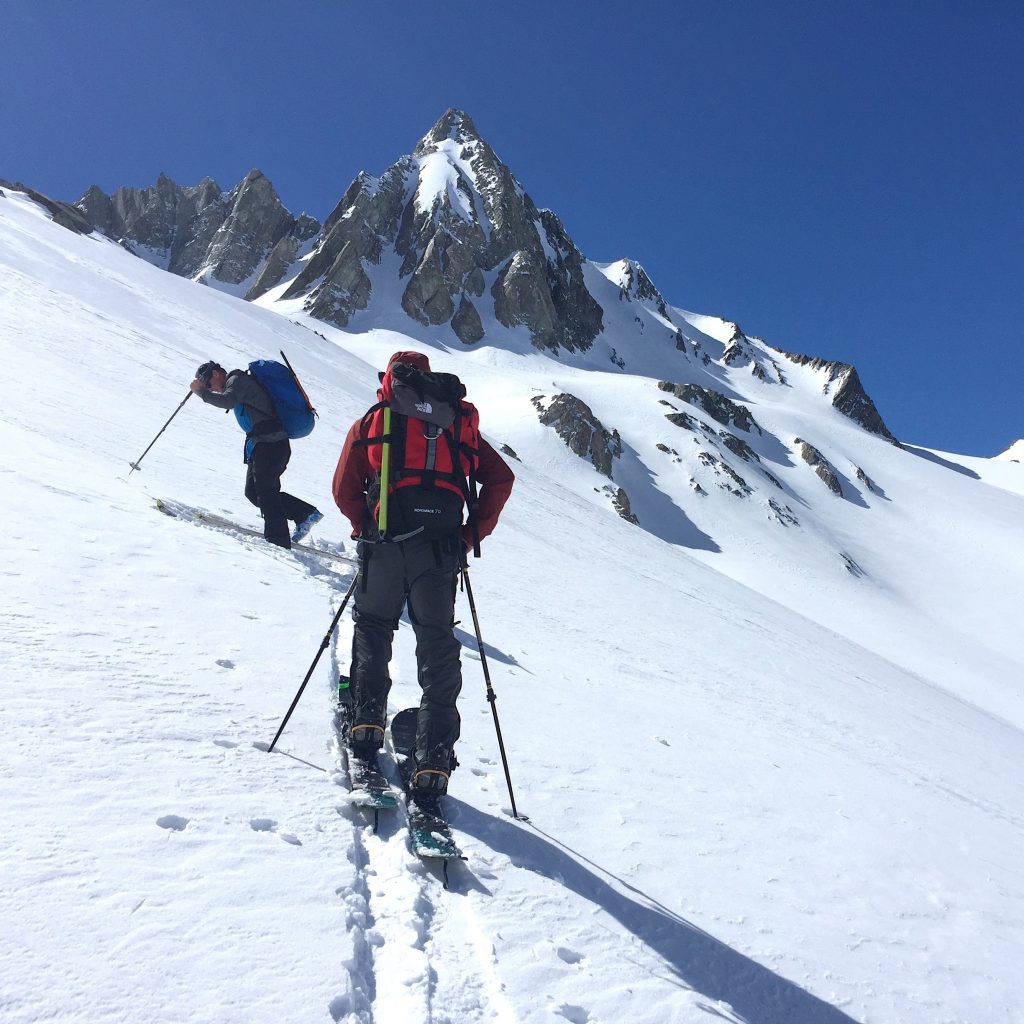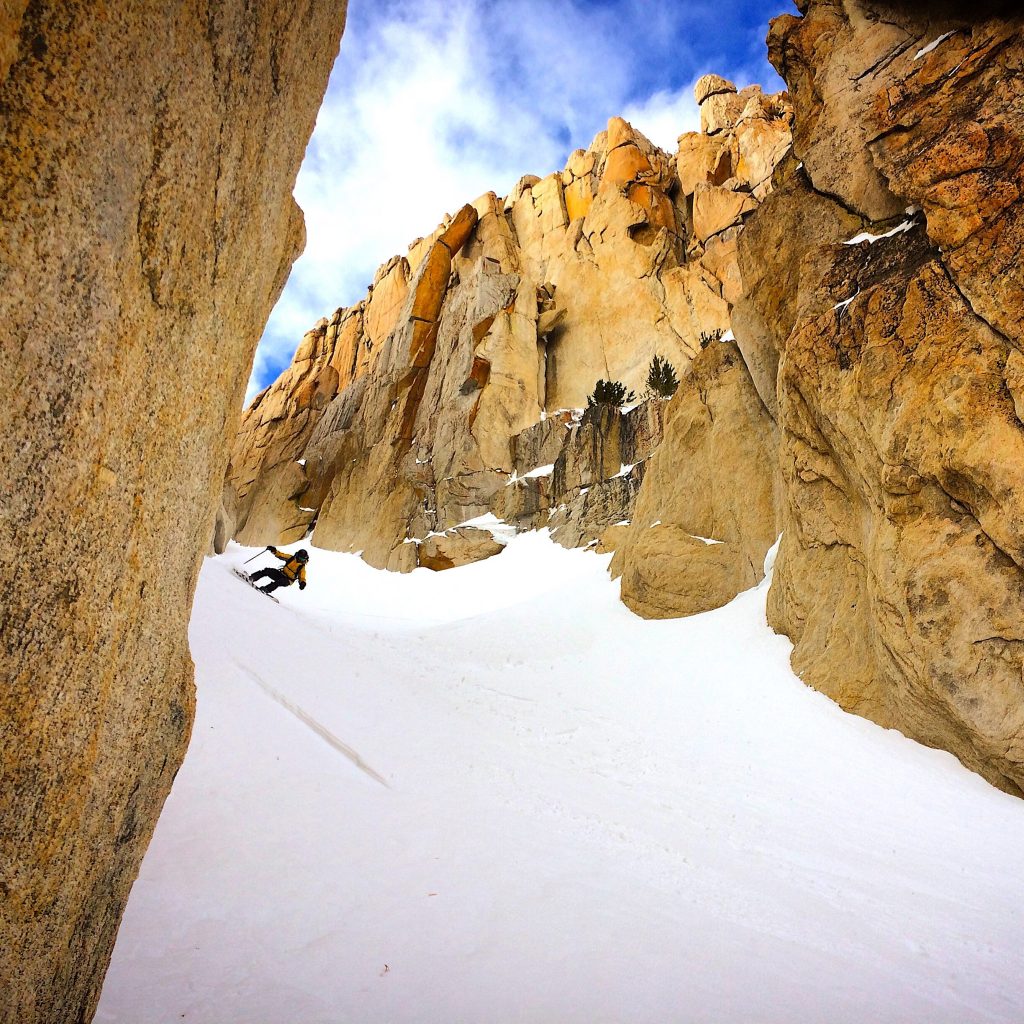 SAWTOOTH RIDGE SKI AND SPLITBOARD TOURS
Bridgeport, Eastern Sierra – 6 days
A classic ski traverse through some of California's most spectacular alpine ski terrain – The Sawtooth Ridge! The granite spires and small glaciers of the Sawtooths provide the backdrop for this classic moderately challenging backcountry ski tour. This tour is full of exciting splitboard mountaineering challenges and remote chutes and great ski lines.
We spend six days to ski about 45 km giving us plenty of time to sample some classic ski decent's without the overnight packs. We leave the Twin Lakes trailhead and ski tour up spectacular Little Slide Canyon, sampling some of the classic couloirs in the area. The next day we cross briefly into Yosemite National Park and establish another basecamp, before heading up the Finger Peak Couloirs. Camping in this spectacular basin below the Sawtooth Ridge, we set our sites on the West Face of the Dragtooth and the steep and not often skied Polemonium Couloir. Day 4 has us climbing Whorl Mountain to the South East offering incredible splitboard mountaineering and top notch High Sierra Shredding! Touring back into Horse Creek the last day we end the trip off with a 4000 ft ski descent down to our cars below, closing the loop on an incredible splitboard tour like no other!
We will also attempt to ski as many of the classic ski line that make this zone a popular destination amongst ski mountaineers, such as the Cleaver, Irie Chute, the East and West Couloirs of Matterhorn Peak. Along the way we will enjoy some great high mountain camps with spectacular views of this alpine paradise.
LOCATION:  Bridgeport, California. Hoover Wilderness, Eastern Sierra. Only 4 hours from the S.F. Bay Area and one hour North of the resort town of Mammoth.
For more information on the Eastern Sierra and the wonderful opportunities around the Eastside view our Bridgeport California Travel Page
PREREQUISITES: Advanced level skiers or snowboarders with some previous backcountry experience. Good physical condition and the ability to carry an overnight pack all day on your skis.
PRICE INCLUDES:
Breakfast & dinner while in the backcountry
Group camping equipment, such as tents and cooking equipment
All technical climbing equipment is provided
Professional guiding and instruction from certified local guides
2021 DATES: May 2-7, May 9-14
Maximum guiding ratio of 4:1 and needs a minimum of 2 people to run on these dates with these prices.
This trip is run and operated by Alpine Skills International a company permitted by the Tahoe National Forest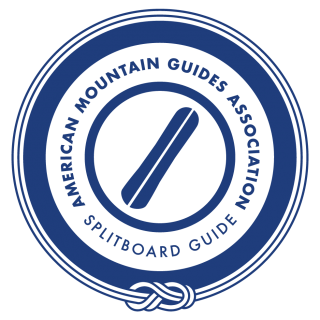 CERTIFIED AMGA SPLITBOARD GUIDES
Use the registration form below to reserve your spot on a trip.  As soon as you are ready to finalize your booking, we will require a deposit or full payment below. We can handle all payments and group registration formalities online. Full payment or remaining balance is due 60 days from desired trip. Fill out our registration form to reserve your spot on the skin track or request additional information as it becomes available  info@splitboardguidesinternational.com | 1.866.95.SPLIT
[et_pb_wc_add_to_cart product="3943″ show_stock="off" _builder_version="4.0.5″ body_font="|700||on|||||" custom_button="on"][/et_pb_wc_add_to_cart]
[et_pb_wc_add_to_cart product="3944″ show_stock="off" _builder_version="4.0.5″ body_font="|700||on|||||" custom_button="on"][/et_pb_wc_add_to_cart]